Gaga in Moran
We invite you to a Gaga weekend at Moran! Enjoy plenty of time to delve deeper into the movement language and to connect with your body, sensations, imagination, and creativity in a pastoral and welcoming environment.
Our workshop offers three days of an extraordinary, enriching experience that will connect you to your natural curiosity, lightness, and mental and physical flexibility. Discover the infinite possibilities of your body and Gaga's research in this special retreat. The workshops are intended for experienced Gaga users and newcomers alike. No previous experience in dance or movement is necessary.
The teachers' names will be published later.
The Gaga classes are taught in English.
The workshop will take place at the slow-ness hotel, a new boutique guest house in the heart of the Lower Galiliee's natural forests.
The Teachers
Gaga teachers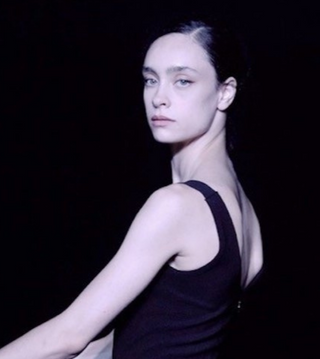 Hani Sirkis was born in 1998 in Israel. She graduated from Thelma Yellin High School of Arts' Dance Department. Hani also studied at the Shira Ganor Dance School. She received the America-Israel Cultural Foundation scholarship in the years 2013 and 2014 & won the Jeannette Ordman scholarship in 2015. Hani participated in Batsheva's "Hamama" in 2014 and 2016. Hani joined Batsheva – the Young Ensemble in 2016, and Batsheva Dance Company in 2018.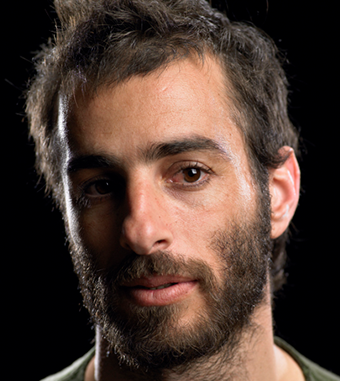 Saar was born on a farm in Israel to an artistic family and danced until the age of 18. At that age, he joined the Israeli Army for 6 years. He left the army and started to dance again at the age of 24.  In 2001, Saar established LeeSaar The Company with Lee Sher, relocating to NYC in 2004. The company was commissioned to create full evening dance programs until 2016 and toured internationally. Saar has been the manager of Gaga in the USA since 2012 and was appointed artistic director of Gaga in 2018.
Slow-ness Moran
The hotel is located on Kibbutz Moran in the mountains of Israel's Galilee region, surrounded by forests. The intimate boutique hotel has only 30 rooms, and sustainability, creativity, design, and respect for nature are evident in every corner.
The hotel has two hot tubs made of pine wood, a Finnish sauna, and a round pool that is heated in the evenings.
In addition, slow-ness features a chef's restaurant with cuisine based on seasonal ingredients, a cafe, a delicatessen offering products from local sources, a spacious studio, and plenty of greenery.
The hotel rooms are scattered among six one-story buildings in a grove of trees. There are double rooms (with the option of separate beds) and suites for 3-4 participants. All rooms have organic bathroom products developed for the hotel.
The hotel is about a two-hour drive from Tel Aviv.
Workshop Meal Plan
During the workshop, 6 vegetarian, organic meals will be served in the hotel's restaurant, which is the heart of the complex.
The restaurant also operates as an independent chef's restaurant under the direction of chef Nitay Yahalom, who uses slow cooking processes based on local, organic, and seasonal ingredients.
Boarding Options at Moran
Prices include a two-night stay, Gaga classes, meals, & production
Twin/Double Room:
An elegantly designed room with a large window that showcases the surrounding greenery.
The room includes a king-size bed (with the option of separating it into two single beds) with organic cotton sheets and organic bath products,
The room is suitable for two people.
Price per person in a double room: 2,950 NIS
Suite for 3-4 Guests:
A 42-square meter room, including 2 single beds and 2 full beds with organic cotton bedding and a spacious living area. The bathroom includes organic bath products.
Price per person in a suite: 2,750 NIS
Payment and Registration
To register for the workshop, click on the registration form and fill in details. If you have comments or questions, you are welcome to write at the end of the form, and we will reply via email. After registering for the workshop, you will be sent an email with a link to pay. Payment must be made within 3 days in order to confirm your spot.
Cancellation Policy
Cancellation up to three weeks before the workshop – a refund will be given minus a registration fee of NIS 150

Cancellation between three weeks and one week before the workshop – 50% of the workshop cost will be refunded

Cancellation within 1 week of the workshop – the full charge of the workshop amount will be retained
Alternatively, the person canceling may substitute another participant in their place at any time and will not be charged for the cost of the workshop with the exception of a 150 NIS registration fee.


Workshop Registration Form
slow-ness – Moran Gaga Workshop
September 7-9, Thurs.-Sat.
Please fill out the forms and an email with a link to a payment page will be sent to you shortly (according to your room selection). Please note that this form does not guarantee your reservation. Reservations will be finalized upon completion of the payment. Thank you.