Women's Workshop – Greece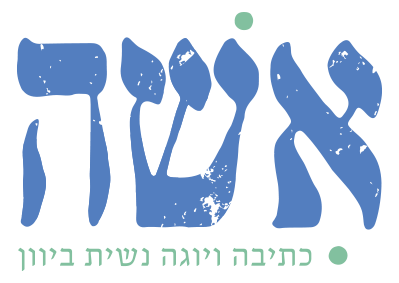 Rosh Hashana (Jewish New Year) is a time for processing and reflecting, on past and future alike. The new year is a window of opportunity to shed any unnecessary layers of our life, give thanks for our good fortunes, articulate our innermost wishes and dare to write our wildest dreams.
We invite you to treat yourself to a getaway vacation filled with rest, nature and in-depth workshops that will help you start the new year with a clear mind, and a healthy body and soul. You deserve it! So sit back and let go of any scheduling, planning and responsibilities; our team will take care of everything.
The Zen Rocks center is located in the middle of an ancient olive grove, surrounded by nature. Made of unique Mani region stone, the hotel is designed in the minimalistic, clean-cut fashion that only Zen design can offer. It is located a 2.5-hour drive from Athens, 20 min from Kalamata city -and around 10 mins from the beach.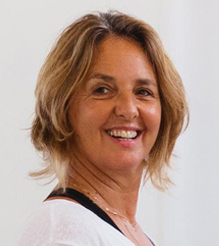 Developer of the 'Feminine Yoga' method, which she has been teaching for over two decades and has trained hundreds of instructors and yoga teachers, mira has been the chairperson of the Yoga Teachers Association's ethics committee since 2018. Her unique method adapts traditional yoga positions to the needs of the female body, focusing on routines tailored to address the many transformations and cycles women experiences throughout their lives – such as menstruation, pregnancy, post-partum and menopause. Mira exceptional method also addresses common physical issues women may face: pelvic dysfunctions, fertility issues, menopause symptoms and more. To Mira Arzi Padan website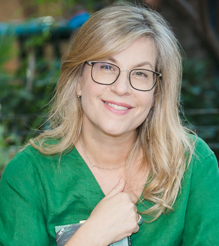 An award-winning author and playwright (the Levi Eshkol 2021 prize for 'Days to See', as well as both the Ze'ev and Leah Goldberg prizes for 'Gaya's Dawn'), Sagit has been a writing workshop facilitator and mentor for over two decades. Sagit describes the writing of her first book as a healing experience, which has taught her just how important the role of a mentor is to writers and led her to mentor hundreds of writers since. To Sagit Emet website
Workshop meal plan
The Zen Rocks chef's kitchen will be taken over by the workshop's exclusive caterer, a local Greek "mama" who will serve the participants Greek and middle eastern vegetarian and vegan delicacies, made from local produce. The meal plan will include two meals a day (breakfast and dinner) – while a variety of healthy snacks and beverages will be made available to participants throughout the day. Rosh Hashana eve's dinner will be catered by a Kalamata chef, and will include a delicious feast and selected local wines.
What does the workshop include? 
A five-night stay at Zen Rocks, in a room of your choice.

Shuttle service from the airport/Athens and back

Workshops (five hours a day)

Two daily meals + a Rosh Hashana Eve feast

A musical performance

Three daytrips with a extra pay

high-end workshop production.
Workshop prices do NOT include airfare.
Day-trips:
The Peloponnese is a breathtaking scenic peninsula, boasting multiple one-of-a-kind sites. On three of the five days of the retreat, a car or minibus will be made available to transport any interested participant to three select sites. Participants will spend a few hours enjoying the local sites, before being transported back to Zen Rocks. PLEASE NOTE: a 25 EU transportation fee will be charged for each trip.
Zen rocks boarding options
Twin Room:
The room is made of the local bricks and includes air conditioning, private bathroom facilities and twin beds/a double bed. An extra bed is available with payment
PRICE PER PERSON: 2200 euro
Private room:
adjacent to the yoga deck. includes private bathroom facilities and a double bed
Price for one person (five nights): 2450 euro.
Triple room:
Quality boarding in a stone house. includes private bathroom facilities, kitchenette, balcony and three large single beds.
Price per person (five nights): 1600 euro.
Four person room
Includes bathroom facilities, balcony and two bunk beds.
Price per person (five nights): 1300 euro.
Payment and registration terms
To sign up for the workshop, please fill out the following registration form. Please feel free to add any further inquiries you may have at the bottom of the form, and we will contact you by email. A secured payment link will be sent to your email address upon registration (up to 6 installments without interest). Reservations will be finalized upon payment. Please fill out the following form, and a representative will contact you by mail or phone to offer further details and complete the payment. Payment can be made in up to 6 installments without interest. Please note that this form does not guarantee your reservation. Reservations will be finalized upon payment. 
During covid:
A full reimbursement (up to 24 hours before the workshop start date, subtracting a 150 NIS registration fee) will be made for any reasons related or caused by official lockdown, health ministry instructions, quarantine, illness, etc.
Non covid related cancellations:
Full reimbursement in up to three weeks before start date (subtracting a 450 NIS registration fee)
1000 NIS cancellation fee for 1 momth up to 2 weeks before start day workshop
70% cancellation fee in 2 week – 4 days before start day workshop
Full payment in cancellations 4 days or less before start day workshop – participants are welcome to provide substitute guests instead of them.
PLEASE CONTACT US BY EMAIL FOR ANY FURTHER INQUIRIES.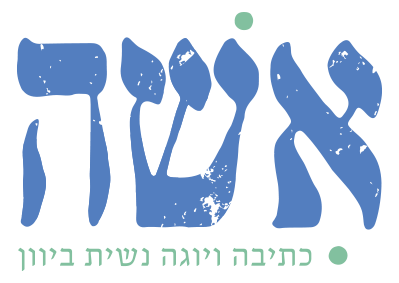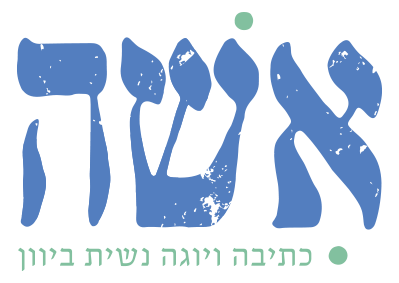 Workshop Registration Form
Women's Workshop – Greece
September 22nd-27th, Thu-Tue
Please fill out the form and an email with a link to a payment page will be sent to you shortly (according to your room selection). Please note that this form does not guarantee your reservation. Reservations will be finalized upon completion of the payment. please fill out the forms separately. Thank you.