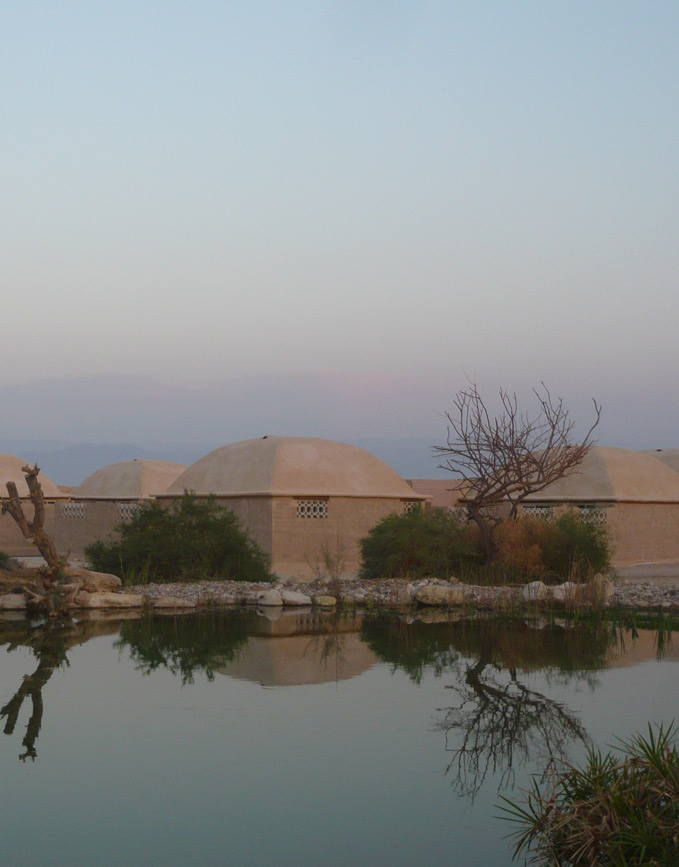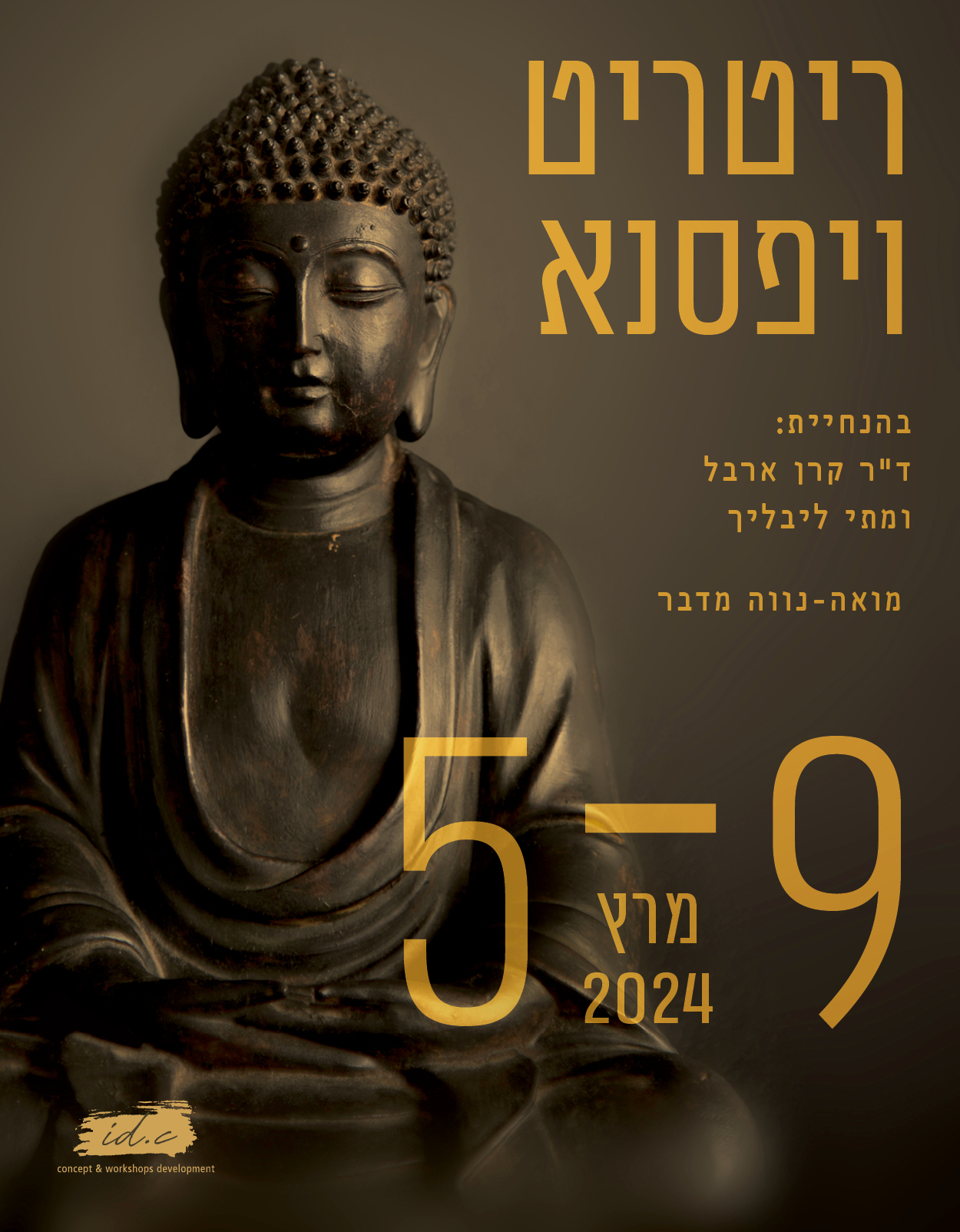 Now that a year-long silent retreat has come to an end in Moa this January, we're thrilled to re-launch our activity in Moa with a 5 day long retreat revolving around the study and practice of Vipassana meditation, thus honoring our annual tradition.
The retreat will take place in complete silence and include the study and practice of meditation lying down, sitting, walking and standing. Lectures on Buddhist spirituality, small group meetings and one on ones with the instructors will be offered. Prices include boarding, activities and meals throughout the stay (does not include the teachers' "dana").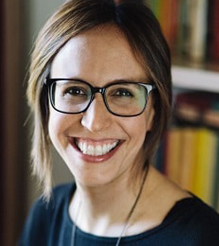 Having lived and studied the Buddhist way of life since 1997, Dr. Arbel has practiced and studied under a variety of Busshist teachers around the world and participated in retreats and long term meditational isolations. She's an instructor of Buddhist teachings, vipassana meditation and mindfulness in the 'Wisdom' organization, 'Nalanda – Buddhist Studies School' and other institutes. A Buddhist Studies PhD, her book – 'The Words of Buddha' – was published by the Tel Aviv University. Personal meditative practice, along with her continuing development of the ever relevant Buddhist wisdom, guide her in life and in her teachings. TO THE TEACHER'S SITE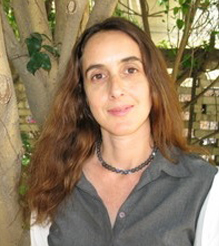 Lieblich has been studying and practicing Buddhism and mindfulness for over 30 years, and specializes in developing and instructing practical and theoretical mindfulness training programs, while integrating modern, research-based mindfulness approaches and traditional Buddhist practices. A founding partner and program coordinator for mindfulness based psychotherapy under the supervision of Bar Ilan University's School of Social Work, Maty is also a founding partner in the Center for Compassionate Mindful Education (registered organization) and both the author and editor of the best-selling "Mindfulness – Here & Now" and "Paths of Mindfulness". TO THE TEACHER'S SITE
TEACHERS' "DANA" – the Buddhist heart economy. According to Buddhist traditions, teachers do not receive a salary or a fixed income, but allow each student to pay their tuition at the end of the retreat in a way that takes into consideration customary prices for such workshops in western society, as well as your financial abilities and generosity. 'Dana' is a term originating in the East, meaning 'giving'. Giving is an integral part of spiritual practices: when we give 'dana', we practice charity and generosity in our lives, articulating the deep bond and solidarity among all living things. From the times of the Buddha and until today, teachers have been offering their teachings to us unconditionally, regardless of gender, class or the financial state of the student. Supporting our teachers expresses the solidarity and nourishing bond between giving and receiving, between teacher and pupil.
Moa Oasis was founded in an attempt to create an institute for a culture of peace; peace between man and his surroundings, man and his friends, families, peoples, cultures and his inner self. Moa is located in the Arava desert, between the Tzofar and Tzukim, right along the Israel national trail and the Incense and Spice route. Moa stretches over 60 dunams and includes an orchard, a lake and an extraordinary view of the desert's majesty. Moa boasts 30 rooms/tents, a 300 square meter ceremonial hall and another 100 square meter workshop center. . The drive from TLV to Moa is 2.5-3 hours long, and includes the famous Sodom-Arava downhill roads. All meals served in the retreat are prepared by a chef who will work in silence with a team of volunteers practicing meditation along with us.
'MOA OASIS' room selection
All room prices include a 4-night stay, meals & production.
Room for two
The room is made of the local bricks and includes air conditioning, private bathroom facilities and twin beds/a double bed.
PRICE PER PERSON: 2950 NIS

Private Room:
The room is made of the local bricks and includes air conditioning, private bathroom facilities and twin beds/a double bed
PRICE: 3,950 NIS
3 Person PAGODA TENT:
The spacious, 50 square meter tent includes curtain separators, air conditioning, private bathroom facilities and 3 single beds.
PRICE PER PERSON: 2,550 NIS
4 person pagoda tent
The spacious tent includes air conditioning, private bathroom facilities and 4 single beds.
PRICE PER PERSON: 2,250 NIS
Shared accomodations in a shering Tent/Private Tent:
The square, 100 meter tent includes shared bathroom facilities, single mattresses, linens and blankets. Bringing your own tent is optional.
PRICE PER PERSON (SHARED TENT): 1850 NIS
cancellation:
Full reimbursement in up to a mounth before start date (subtracting a 200 NIS registration fee)
30% fee in 2 weeks before start date
50% cancellation up to 1 week –
Full payment in cancellations a week or less
– participants are welcome to provide substitute guests
PLEASE CONTACT US BY EMAIL FOR ANY FURTHER INQUIRIES.
Register for the workshop at the bottom of the page


Retreat registration Form
Silent vipassana retreat "
MOA OASIS"
Please fill out the forms and an email with a link to a payment page will be sent to you shortly (according to your room selection). Please note that this form does not guarantee your reservation. Reservations will be finalized upon completion of the payment. Thank you.