Gaga in the carmel
'Mantur – Beit Oren'
2022
Awaken your senses and imagination in a unique three-day experience in one of the more scenic locations Israel has to offer. Gaga allows participants the opportunity to connect both in body and soul and experience a wide range of sensations and emotions, while developing their agility and experiencing the joy of movement in a welcoming and enabling environment. The workshops are designated for both experienced Gaga practitioners and newcomers alike; past experience in movement and dance isn't required.
MANTUR – BEIT OREN
Mantur hotel is located at 400 meter altitude, in the Beit Oren kibbutz in the Carmel mountain range. The charming, fully renovated site is situated in the middle of a nature reserve, offering guests one of the most magnificent panoramic views Israel has to offer, overlooking the Carmel Forest and the Mediterranean Sea.
Dedicated to year-round accommodations and workshops, Mantur welcomes the workshop participants to a luxurious weekend of exclusive access to its rooms and facilities.
The hotel is located an hour drive north of Tel Aviv. Workshop participants will enjoy access to the hotel pool during their stay.
The Teachers
Gaga teachers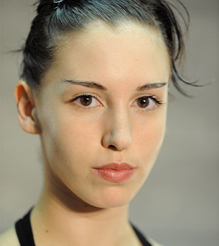 Michal Sayfan was born in Israel. She danced in Nadine Bommer's dance company between 2001 and 2004 before joining the Batsheva Ensemble in 2005. She danced with Batsheva Dance Company between 2008 and 2011 and has been a freelance dancer ever since. Teaching Gaga and Ohad Naharin's works in Israel and abroad since 2006, Michal frequently served as the artistic director of Gaga Intensive courses in Tel Aviv. From 2016-2018, she was Batsheva Ensemble's rehearsal director. During her naturopathy studies in Broshim Campus – Tel Aviv University, she became a clinical herbalist & reflexologist.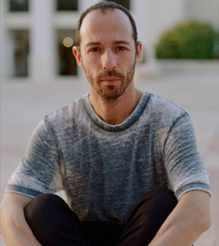 Hillel Kogan, Born in 1974. He is an award-winning choreographer, dancer and teacher, whose work has been performed in venues and festivals all over the world. Kogan has danced in companies in Switzerland, Portugal and Israel. He is assistant to Ohad Naharin in Batsheva Dance Company and around the world, co-directed the Curtain Up festival in 2015-2016, and created works for companies in Portugal, France and Austria.
Workshop meal plan
The workshop offers four vegetarian meals prepared by the Mantur hotel's kitchen staff. The meals will be held in the outdoor restaurant, overlooking the magical view of the Carmel mountains. The meal plan will include both vegetarian and vegan options, and a warm beverage stand will be made available to participants throughout their stay. Please select the desired rooms according to the description, then fill out the following registration forms.
Mantur boarding options
prices include a two-night stay, yoga classes, meals, production .
Twin/Double Room:
includes air conditioning, private bathroom facilities and a double bed/twin beds. Price per person : 2,200 NIS. Possibility of a private room at a price of 2950 NIS, please write in the comments on the registration form.
Upgraded Twin/Double Room:
includes air conditioning, private bathroom facilities and a double bed/twin beds. Price per person: 2,400 NIS
Triple Room:
includes air conditioning, private bathroom facilities, a double bed and a folding sofa bed. An extra single bed .
Price per person:2,000 NIS
4 Person Large Loft:
a large, air-conditioned room with private bathroom facilities, a double bed, a double folding sofa bed. An extra single bed.
Price per person: 1,900 NIS
During covid:
A full reimbursement (up to 24 hours before the workshop start date, subtracting a 150 NIS registration fee) will be made for any reasons related or caused by official lockdown, health ministry instructions, quarantine, illness, etc.
Non covid related cancellations:
Full reimbursement in up to three weeks before start date (subtracting a 150 NIS registration fee)
450 NIS cancellation fee + 150 NIS registration fee in 3-1 weeks before start date
600 cancellation fee in 1 week – 2 days before start date
Full payment in cancellations 2 days or less before start day – participants are welcome to provide substitute guests
PLEASE CONTACT US BY EMAIL FOR ANY FURTHER INQUIRIES.


Workshop Registration Form
'Mantur – Beit Oren' Gaga Workshop
Please fill out the forms and an email with a link to a payment page will be sent to you shortly (according to your room selection). Please note that this form does not guarantee your reservation. Reservations will be finalized upon completion of the payment. Thank you.